Topic
Year 1 Topic Page

Week Beginning 20.04.20
My Local Area
OL: To make a pictorial map of my local area
Earlier this year you each made your own pictorial map of Kew Village.
This week we would like you to make another pictorial map of your local area.
Task 1: Can you go for a walk around a few streets near your home.
On your walk think about...
- What can you can see?
- What would you would you draw on your map?
- What are the names of the streets you are walking along?
- Would you see a dog or car on your map? Why not?
You may want to take some photos on your walk to help remind you what you saw or to add to your map.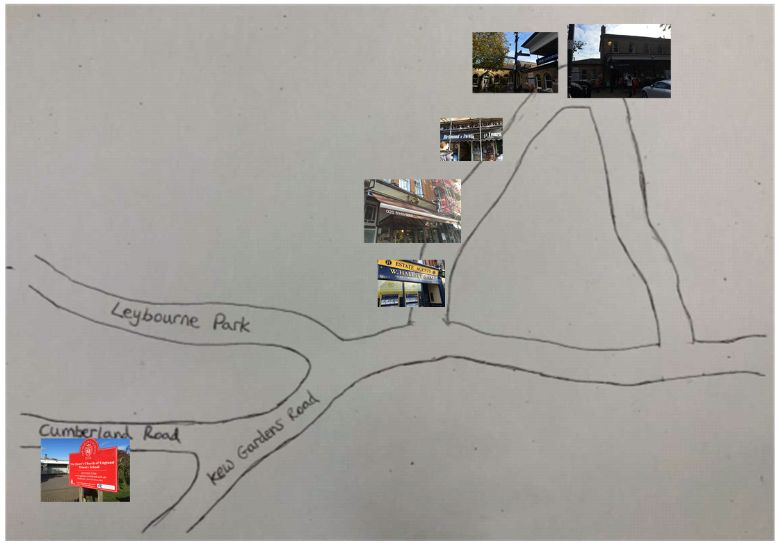 Task 2: When you come home can you draw the streets you walked down and create a pictorial map.
Can you include:
- Names of streets
- Your home
- Pictures of the things you saw that should go on a map (e.g. shops, parks, river)
- Direction arrows to show which way you walked
If you can, have a look at some maps of your local area before you create your own. Can you find the streets you walked down?