R.E 30 March 2020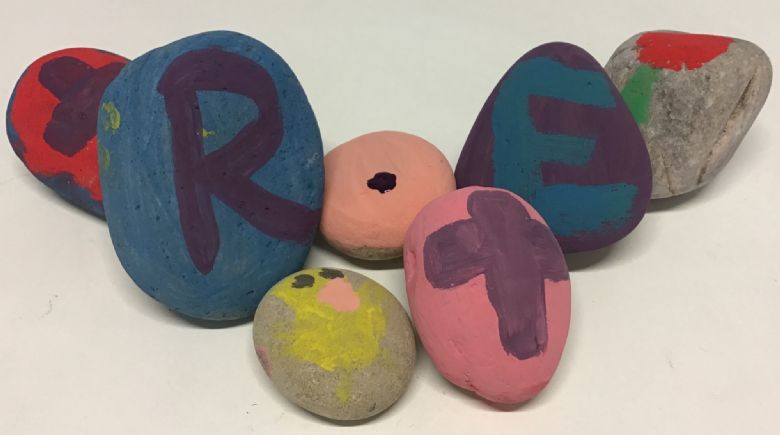 We are currently learning all about the Easter Story. Below there is a document with some art ideas relating to Easter to do at home.
In your home learning packs you have Easter story sequencing cards - please cut these up to use with your child and encourage them to talk through the different parts of the story.
OL: To remember the Easter story and think about how Christians celebrate Easter and reflect on how we celebrate special events and festivals in our own lives.
Key Vocabulary: Celebrating a festival – what people do to remember and mark a special time in their religion.
Using the Easter story sequencing cards, ask your child to put them in order and talk through the Easter story.
Ask your child what they think of when they think about Easter? Look at images of Easter related things (file attached below, please scroll down) and share how these all remind us of what Christians believe is special about Easter…
Watch the video 'Celebrating Easter' on the link below to further explore how Christians celebrate Easter and if you celebrate Easter at home, think about what's similar and what is different. If you do not celebrate Easter, think about an event you do celebrate and how you get ready for that.
https://www.bbc.co.uk/cbeebies/watch/lets-celebrate-easter
To see how Easter is celebrated in other parts of the world, watch this video…
Talk about similarities and differences between the celebrations.
Activities:
Please choose one unless your child would like to do more.
Design an Easter bonnet using images and symbols from The Easter Story e.g. palm leaf, donkey, cross, garden, tomb stone, angel, etc.
Make Easter eggs (using ideas from the Easter craft page)
In your yellow book, write about the key events of the Easter story and why it is important to Christians (Maximum 3 sentences). This could be something along the lines of – 'Jesus has dinner with his friends. Jesus died on the cross and then he came back to life. It is important because Jesus died to help people.' Please encourage your child to write independently and use the sound mat/tricky word page to help – they could also look at the words on the sequencing cards to help with spelling and remembering key events.
Key Questions:
What special events and festivals do you celebrate in your family?
Why do you celebrate these special events and festivals?
What special things do you do to celebrate?